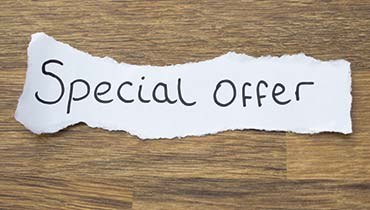 Choose the best deal when it's time for floor restoration, maintenance or floor repairs. The special offers we provide can reduce our prices even more, but you must have in mind that our promotions cannot be used in conjunction with one another. And still you can mach some of our special deals for free with the service you need. As you will see these offers are custom tailored to the services we provide, so no matter what you choose the final result will be positive. We have been always striving to create a loyal community of customers and the special offers plus high-quality services is our way to do it.
We know that people are skeptical when something is "free", but we can guarantee that our case is different and you won't be disappointed. Take a look at the list below and if you are interested for more information you are always welcome to get in touch with our customer support.
Free Site Visit & Free Quotation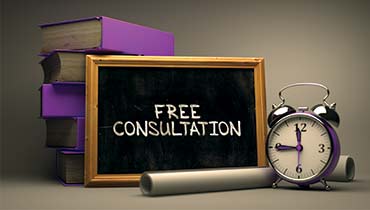 Don't miss the opportunity to book our free of charge visitation to your property, followed by obligation free quote for floor renovation services. For our sanding, refinishing and repair jobs we prefer to make an inspection to your place and then we will provide you with detailed information, about the demands of the restoration project. Our teams have valuable knowledge about the different wood species and how they react on the finishing products. They will help you to choose the perfect treatment for your wood planks, depending on your preferences - wax, lacquer or oil. After we know everything about your installation our quote will be done precisely with no unnecessary services. If you decide to work with us you can also always count on our free advice on aftercare and maintenance. This should not be underestimated, because using the right products with a proper daily cleaning routine is the best preventive measurement against future issues with your flooring.
During the site visit our surveyor will give an answer to all of your questions, but there are some details we want to discuss with you in advance, to avoid any inconvenience like if there are no parking options, or carpet removal.
Free Bona Cleaning Kit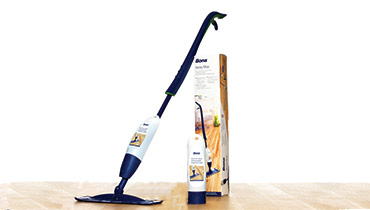 After we have finished a floor sanding or sealing service in your place you will receive as a gift free Bona wood floor cleaning kit which includes a mop, washable microfiber cleaning pad and a refillable spray cartridge with 1 litre Bona cleaner manufactured especially for wooden planks.